Richard Gage is an amazing man!
If you are still wondering whether you should come or not to 3rd 911 Truth International Conference(on Dec 5, 2009 @Zendentsu Hall, Ochanomizu, 10am to 6pm), I highly recommend you do. You only need to hear Richard Gage once to understand how the 3 buildings of WTC came down on Sep 11, 2001.
(Also, at the Saturday event we are giving a way a limited number of copies of your newly produced Japanese version of his DVD '911 Blueprint for Truth' to attendees!)
I was so happy to hear him talk tonight at the
opening event for his speaking tour of Japan
. His message mirrors mine... Unless we understand what happened on September 11th, 2001, we are destined to experience more such unthinkable acts of inhumanity!
The words that stick in my mind from his lecture, the words that matter, the words that for a long time I could not say with certainty, I can now say without hesitation!
BEYOND REASONABLE DOUBT!
The evidence he presented this evening proved beyond reasonable doubt to me and every single person in the audience, that the official story the government told us was a lie.
Terrorists from caves in Afghanistan with box cutters could never have pulled off the high tech demolition of not two, but three steel sky scrapers on that fateful day.
I urge you to join me
tomorrow or at the other venues across japan
so you can hear from Richard Gage directly how the 'Crime of the Century' was pulled off, right in front of our ever so innocent eyes!
Here are some pics from this evening: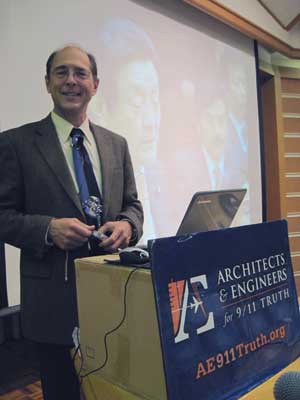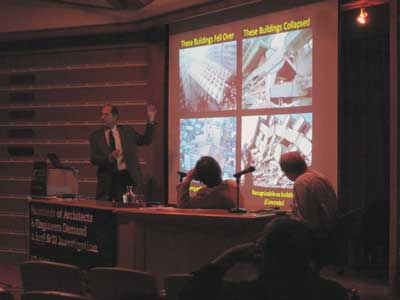 Click here to see more pictures from the event in our gallery.
Beyond Reasonable Doubt : 911 Was An Inside Job